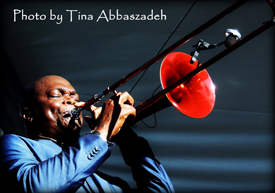 THE WAIT IS OVER!
Doc Kupka Presents... NATURE DOESN'T LEGISLATE, featuring RAY GREENE!
Stephen 'Doc' Kupka called on former Tower of Power lead vocalist Ray Greene for this great new collection of songs. As Ray Greene departs Tower of Power to serve as vocalist for Santana, NATURE DOESN'T LEGISLATE gives Tower of Power fans one more opportunity to hear his fabulous vocals in the East Bay Soul setting.
Teaming up with songwriting partners, William Ross, Nick Lane, Emilio Castillo, Roger Smith, Mike Finnigan, Johnny Lee Schell, and Lamont Van Hook, Doc Kupka delivers with a diverse collection of soulful songs that showcase Ray Greene's vocal talents and the stellar band assembled for the project..
The tighter-than-tight rhythm section is comprised of former Tower of Power members Carmen Grillo (guitar), Herman Matthews (drums), and Ray McKinley (bass), plus studio ace Chris Caswell (keyboards), who also worked on DOC GOES HOLLYWOOD. The smoking horn section consists of former Tower of Power member Lee Thornburg and Dan Fornero (Brian Setzer, Tom Jones, Phil Collins) on trumpet, Joe Sublett (Elton John, Bonnie Raitt, B.B. King, Little Feat) on tenor sax, first-call studio player Nick Lane (Maynard Ferguson, The Who, Chicago) on trombone, and the Funky Doctor, Stephen Kupka on bari sax.
Pre-order it today and be one of the first to enjoy NATURE DOESN'T LEGISLATE!.