Strokeland Records, home of East Bay Soul Music, was created by Stephen 'Doc' Kupka, legendary baritone saxophonist for Tower of Power as a platform for his prolific songwriting work and for promoting many other great soul and jazz artists.
NEW! NOW SHIPPING!

DOC KUPKA PRESENTS ELLIS HALL - LET'S MAKE AN ARRANGEMENT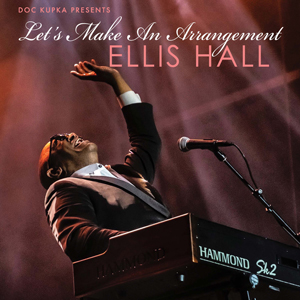 Strokeland Records and Regime Music Group are happy to announce the new album by Ellis Hall, Let's Make an Arrangement is NOW SHIPPING. Let's Make an Arrangement is comprised of 12 total tracks written by the Funky Doctor, Doc Kupka of Tower of Power and Nick Lane, and featuring the powerhouse vocals of Ellis Hall!
Available NOW on Apple Music, Spotify, and all major digital music outlets.
EU CUSTOMERS - At this time, we are unable to ship to our EU customers because of the new VAT tax requirements placed on foreign businesses. Strokeland is looking into what is required for authorization to ship to the EU. We are very sorry that government has complicated things so much. If you're in the EU, please email us to let us know if being able to order CDs from Strokeland is still important to you. Thank you!