Back to Bumped Up to First Class CD Page
Producers' Notes:
by Jeff Tamelier and Stephen 'Doc' Kupka
1. It Is What It Is (S. Kupka, J. Tamelier)

DOC:
"It Is What It Is" is a follow-up of sorts to "What Is Hip". What it basically says is "just because someone believes something doesn't make it so". For instance, just because a right-wing evangelist says that the tsunami of 2004 was to punish gays vacationing in Southeast Asia doesn't (necessarily) mean it's true. It is what it is.

JEFF:
This was a tune written in my hotel room on the road with my laptop and an M-Audio O-Zone keyboard/mic preamp. I have hours of untouched music that I did this way -- a lot of which I wrote in my years with Tower of Power. Seems like if Doc wasn't there writing, Emilio was or Rocco, Dave or somebody. I've used music software called Nuendo for the last 7 years, both on the road and in my home studio, so it was easy to transfer the tracks. A lot of the songs on this record started from a basic loop, bass & guitar done in a hotel room somewhere. "It Is What It Is" was one of them. Doc has always had a great play on words in his lyric writing, and this tune is basically that. Kind of in the "Yin Yang Thing" vibe, where for every positive, there is a negative and that keeps things level. Your glass is either half full or half empty. It's up to you.
Working with Edgar Winter was a true honor. He was the musician that made me realize you could play a lot of styles of music way back in 1973 when he had a rock, funk & jazz record out. He is a true childhood hero of mine. Add a blistering Chester Thompson organ solo and you've got a classic East Bay Funk ditty.
2. I'd Do It All Over Again (S. Kupka, J. Tamelier)

DOC:
This was a concept of JT's originally called "I'd Love You All Over Again." I felt that we could broaden the focus by changing the title. We added the lyrics and the modulated bridge and when all was said and done, this turned out to be one of my favorite tracks.

JEFF:
We wrote this one in 1989 right before I joined Starship, as I clearly remember. The original working title was "Love You All Over Again." Doc changed the title and it ended up singing much better. I wrote the whole thing on keyboards -- bass line, voicing and horn parts along with Mic Gillette. I'm not much of a keyboard player, but for this tune I think that was a good thing. Having the bass sax (played by Executive Producer Chuck Hansen), mirroring the bass and kick drum made for a huge sound within the groove, which I think really pushes the tune.
3. Colin Powell (S. Kupka, W. Ross)

DOC:
I love writing songs that are both funny and serious. I had all the lyrics first and then Bill Ross and I added the music. This song is an observation of the Bush Administration's war policy and how Colin Powell was manipulated by those seasoned veteran Beltway in-fighters. I feel it was ironic that someone so much more popular and respected by the American public was set up like that.

JEFF:
Doc wrote this with Bill Ross. Great basic tracks laid down by an all-LA rhythm section. Perfect amount of slop in the groove ala The Band. I put down a rhythm part and the war guitars on the intro. I love the military trumpet by Lee Thornburg (who did fabulous arranging on this record). Great Lenny Pickett sax solo. Short, sweet, soulful. Mike Finnigan is a*#%#*#%#*#%#*#%#*#%#*#%*%%*&$.
4. All of the Above (S. Kupka, J. Tamelier)

DOC:
Another JT concept that I was privileged to be a part of. Many of the lyrics were inspired by my beautiful bride, Yvonne. I particularly like Lee Thornburg's horn arrangement on the bridge section of this song.

JEFF:
This is one of my favorites that Doc and I have written together. I knew Alex Ligertwood was the guy for this one. We have been friends for a long time and done projects together including my record "Strat Got Yo' Tongue." He has always blown my mind. Another song written on keyboards. What a horn arrangement. Beautiful piano by CT.
5. Business Is Business (S. Kupka, J. Tamelier, H. Lewis)

DOC:
A concept of Huey Lewis' that JT and I helped him finish. Very tongue-in-cheek lyrics and a great conceptual rhythm section arrangement by JT. The song sounds quite different than the original dub and Lenny Pickett shows why he is probably the premier tenor sax player in the world today.

JEFF:
All the tunes that we have written with Huey have started with guitar, drum machine and vocal. Real simple. "Lo-fi recording" as Huey calls it. Doc gave me a little cassette recorder we nicknamed "Dub Domination" as a gift and that's what we recorded it on. He is one of the all-time great hangs, so writing songs with him always has a great vibe. Lenny Pickett? There is only one. Nice to get Mick Mestek back in the loop. We have known each other for years and I always thought he did a great job when he drummed with Tower.
6. Plug Into Me (S. Kupka, J. Tamelier)

DOC:
What a treat to get Lydia Pense to sing on this CD. I have a friend named Chic Parnell who I heard say "Until you find your connection, plug into me." With that as a starting point, I decided to write a song with computer and internet references in it. JT added the music and the rest is history.

JEFF:
Funny thing about this one is it was originally a groove for a Cold Blood record they wanted me to produce that never happened. Doc gave me the lyric concept in Cape Town, South Africa when ToP was playing the North Sea Jazz Festival. I love the hillbilly names: Aunt Minerva, Uncle Elmer. The last people in the world to own a computer. Classic Doc. Having Lydia Pense end up singing it anyway, well, I guess it was meant to be.
7. Must Be Love (S. Kupka, J. Whitney)

DOC:
This is a song John Whitney and I wrote back in 1979. After several failed attempts at trying to get TOP to do it, I finally just put it out myself. This song is all about the rhythm guitar and the vibe of the music.

JEFF:
I remember hearing this song in the late 70's and it really kicks ass live. They recorded it, but the lead vocal I always thought had no sell to it. I told Doc I thought we should do it with Edgar because the White Trash had a tune called "Left Over Love" that had a similar vibe, I thought, vocally. Great groove by Rocco and Dave. Acoustic guitars gave it more of a Latin funk thing.
8. Just In Case You Wondered ("Big Dog") (S. Kupka, M. Finnigan)

DOC:
I've been wanting to write a song with Mike Finnigan for years. He's a very busy musician and I'm out of town a lot with TOP, but we finally got this one going based on a concept I had. It is interesting to note that the lyric in the "B" section ("The Big Dog got to be fed, etc") came on so strong that we almost had to change the name of the song. That is a very rare phenomenon.

JEFF:
This was a tune through me at first because before I ever heard the song, Doc told me it was like Wilson Pickett's old classic "Don't Fight It". When they sent me the rhythm tracks done in LA, it shuffled a lot more than "Don't Fight It". It felt and sounded more like "The Band" playing Memphis soul music. I have been a huge fan of "The Band" since I was 9 years old (no bullshit), when "Music from Big Pink" (their first record) was out, so I adapted quickly and really loved the way it turned out. The rhythm section really nailed the groove. Great feel from Tony Braunagel and Lee Thornburg did yet another great horn arrangement. Just the right amount of slop (I mean that in the best way) on this one.
9. Public Truth and Private Lie (S. Kupka, C. Thompson)

DOC:
I was trying to write a song like "In the Hear of the Night". I had most, but not all of the words when I got with Chester Thompson, who added just the right music. This is the last thing ever recorded by the late Frank Biner and as originally meant to be a dub. But with his passing, we re-did the track around his vocal to make a record.

JEFF:
A bittersweet story to say the least. We cut this in 1999 with Dave, myself and CT on organ and kicking bass. Frank Biner came in and laid down what we thought was a demo dub vocal for the "Oakland Zone" record. This would be the last song he would record. The night before opening night of the James Brown tour at the Paramount in Oakland, we found out Frank had a heart attack and died on the way to the hospital. We all miss him very much and his great soulful voice and talent. It was Frank Biner who introduced me to Doc when I was 17 and turned me on to a lot of great soul music my generation was a bit young to appreciate. I owe him a lot for both. I am honored that I got to produce his last recording. I'm just sorry it was his last.
10. It's a Done Deal (S. Kupka, J. Tamelier, E. Castillo)

DOC:
Another Tower-of-Power-reject song that I felt was a great tune. There's some interesting interplay between the bari sax, played by me, and the bass sax played by Chuck Hansen. It's interesting to note that the vocals by Mike Finnigan and Lydia Pense were done at different times in different cities. The music may be retro, but the recording technique is very up-to-date.

JEFF:
This was a tune we wrote with Emilio that didn't quite slip through the cracks. It was at first supposed to be a Sam and Dave thing (2 male leads). I can't really remember when, but one night male/female duet just came to me and it worked out great. This one was inspired by Dyke and the Blazers' "Shotgun Slim" and Sam and Dave's " If You Don't Knock", an obscure cut from the Soul Man record.
11. A Soulful Kinda Love (S. Kupka, J. Tamelier, J. Otten)

DOC:
Our friend, John Otten, came to JT and me with a set of lyrics that we both liked a lot. Jeff added the music, which I touched up and then we changed some of the words in the verses. John, who does film for the Oakland Raiders, and two of the coaches, Rob Ryan and Don "Wink" Martindale sang background on the song. I'm a Raider fan, so I'm proud of this association. We all had a lot of fun recording this song.

JEFF:
Cool story. Our friend John Otten started as a ballboy with the Oakland Raiders back in 1968. 39yrs later, he is still with them in charge of all video. A huge Tower fan from back in the day. He came to me with some lyrics called "Soulful Kinda Love" and the song and the groove just came to me in about a half an hour including the bridge which has some pretty out-of-the-norm chord changes. Everything just worked. Doc added some lyrics and it was done. John and Raider coaches Rob Ryan and Don "Wink" Martindale came in and sang background vocals on the chorus. What a thrill!!!!! I've been a Raider freak since 1965. Over the years I have made some nice friendships with a bunch of players, but having them on a record was great. Great vocal by John Lee Sanders. Great trumpet section playing by Lee and Mic together -- also a first on this session. Not bad for a first try, John. Quite good, actually. I love the way the ride out picks up steam each turn-around like "Try a Little Tenderness."
12. Bumped Up To First Class (S. Kupka, J. Tamelier)

DOC:
The title cut, for which we wanted to have a pumping soul tune. For some reason, I wanted the title cut to be the last song on this CD. That was a first for me. I love the phrase "Bump in the name of funk" and I love ending the album with a funky ride-out.

JEFF:
Another hotel basic. Came together pretty fast. I love the hump on this one. Great space but super funky bass by Bobby Vega (as always) and Ron E Beck is fantastic drummer. We overdubbed CT and everything else just fell into place. The horn parts laid in there great in the spirit of the JB's. Fred Ross came in and did a really funky vocal. Very strong tune to end the record.
Stephen "Doc" Kupka and John Whitney, Stephen Kupka Songs (ASCAP); William Ross, Mattman Music (BMI); Jeff Tamelier, Sweet Samantha Songs (ASCAP); Emilio Castillo, Arikat Music (ASCAP); Mike Finnigan, Irish Stew Music (BMI); John Otten, SKL Music (ASCAP); Frank Biner, Binerdam Music (ASCAP); Huey Lewis, Huey Lewis Music (ASCAP); Chester Thompson, Cheson Music (ASCAP)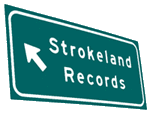 Back to Bumped Up to First Class CD Page