Welcome to the New Strokeland Records Website!
06/27/2016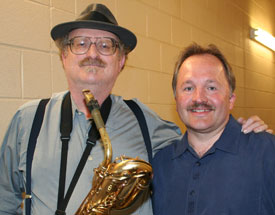 It's 2016 and mobile devices are more commonly used than desktop computers for browsing, which means that it was time for a new Strokeland Records web site. The new site is responsive, clean, and browser-friendly, so we hope that your music shopping experience is much better--no matter what device you use to check out the tunes. We take the security of your transaction seriously and the new site provides enhanced security also, as the entire site is now hosted by a certified PCI-compliant hosting company.
Now, more than ever, your support is crucial to allow the continued production of this great music. If you love it, please support the artists by purchasing your own copy of the music.
On behalf of Doc Kupka and myself, we thank you for your continued support of the artists on Strokeland over the years and look forward to bringing you lots of great new music--including a brand new release from Doc Kupka himself in August with lots of killer new tunes!
Steve Finch
Director of Operations
Strokeland Records